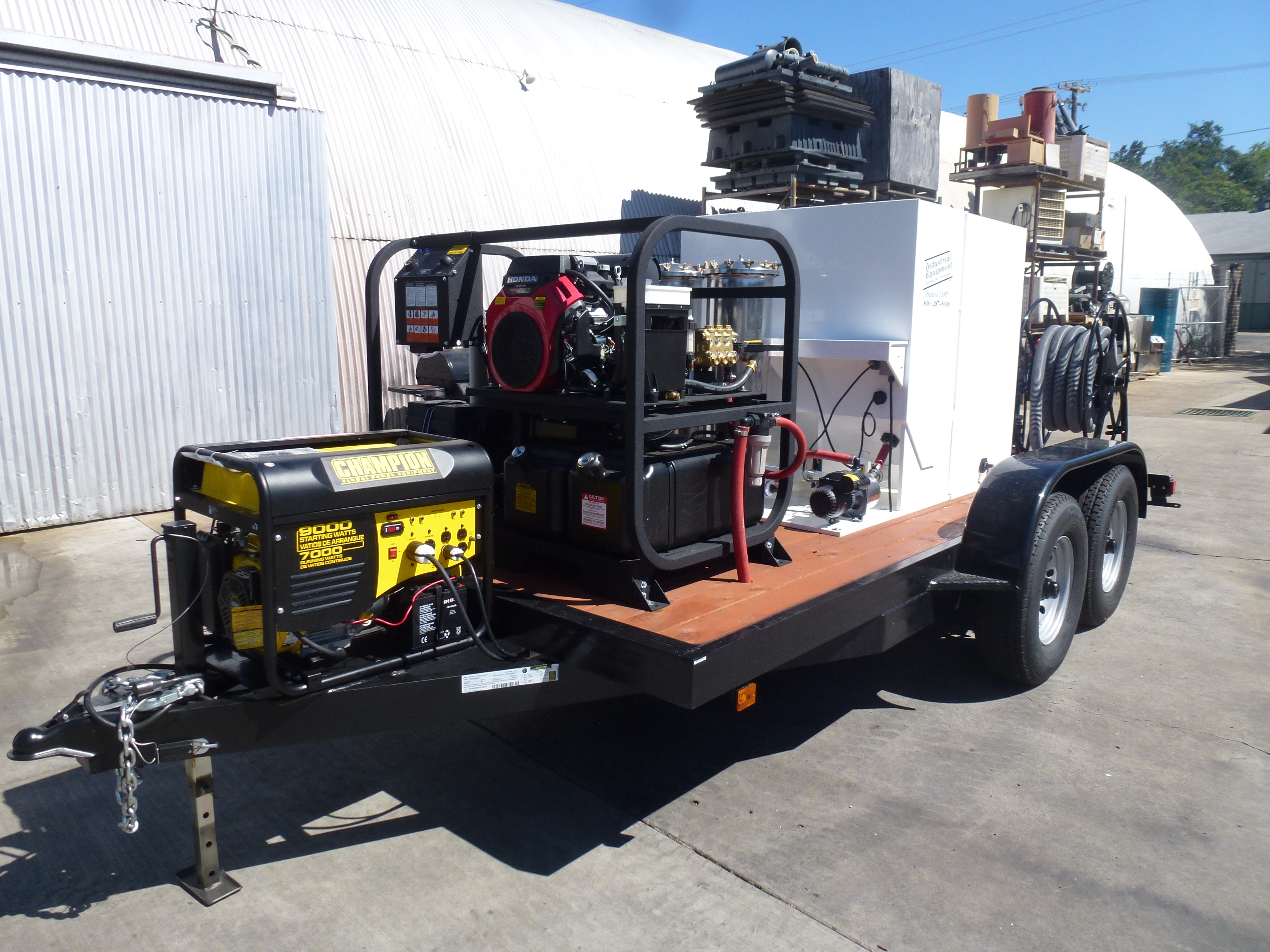 01 Nov

IE Reclaim Trailer – $29,995
The IE Reclaim Trailer is an efficient and reliable way to clean anything with hot, high pressure water and reclaim the water for reuse. The trailer includes a hot pressure washer, a super duty filtration skid, and multiple accessories that allow for easy mobile use with very little down time for refilling or cleaning.
Features:
Hot Pressure Washer

Belt drive industrial triplex pump
Belt drive burner
Super efficient burner (~15% fuel savings)
Steady temperature control

Opaque white tanks prevent algae growth
Super Duty Filter skid

3 Compartment Cone Bottom Separator
5-Stage large, industrial capacity filtration
Stainless Steel filter housings
Cleanable/Reusable bag and polish filters

Vacuum reclaim system
Generator for filter pump & vacuum system
Vacuum hose reel
High Pressure hose reel
Garden hose reel
Specifications:
Flow Rate: 5.5 gpm
Pressure: 3500psi
Temperature: ~200°F
Hose Reels: High Pressure, Garden, and Vacuum
Storage Tank: 300 gal
Separator: 150 gal
Bag Filters: 800 & 200 micron
Polish Filter: 170 sqft – 20 micron
Carbon Filter: 10 lbs – 5 micron Pre-Filter
Vacuum: 100 cfm, 10" Hg
Generator: 7000 watts
Trailer: 78"W x 14'L, dual axle, electric brakes
Price as shown:
$34,995
ON SALE: $29,995!
Price without pressure washer: $20,995